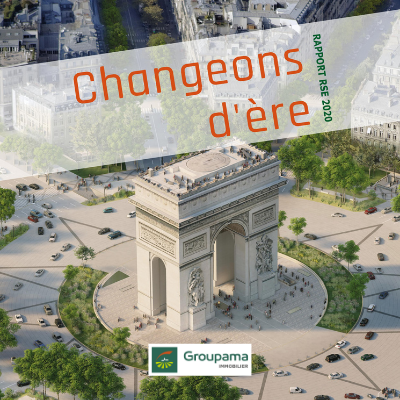 26 mars 2021
Corporate Social Responsibility 2020 report
Groupama Immobilier publishes its official CSR report for 2020.
The challenges for Groupama Immobilier as an asset manager are to anticipate future regulations in order to support the valuation of its assets.
After a challenging year linked to the Covid-19 health crisis, Groupama Immobilier has seen its organization and working methods disrupted. However, it continually sets its ambition to further promote corporate social responsibility. That is why 2020 marked the launch of the « Booster du Réemploi » initiated by Groupama Immobilier in order to continue its action on the circular economy and the reuse of materials in construction.
This CSR report reflects the in-depth work carried out by all of the company's employees, all driven by their environmental and societal responsibilities towards stakeholders, namely tenants and principals, employees themselves and more. largely the planet.
We hope you enjoy reading it!
Back to News