QUALITY POLICY & CERTIFICATION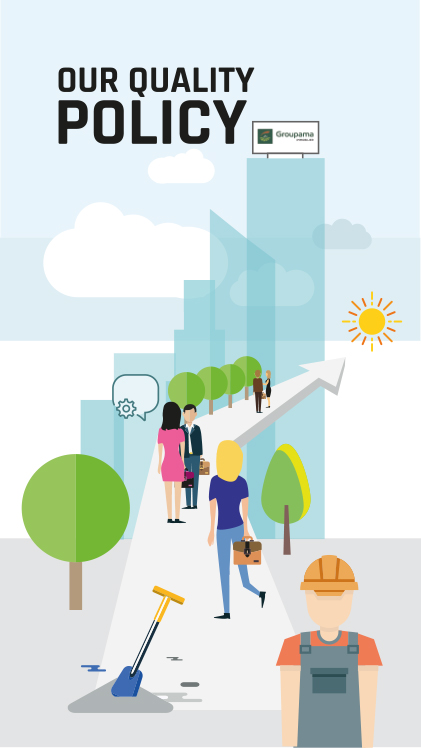 Groupama Immobilier is committed to continuous improvement and innovation, aiming to:
Increase the quality of our services, in cooperation with our partners
Contribute to the promotion of the real estate assets we manage
Always maximize client satisfaction
Groupama Immobilier does its utmost to:
Identify all the parties interested in our activities and understand their expectations
Mitigate the risks that could endanger our development
Focus on the client
Groupama Immobilier puts its clients at the heart of its organisation, always aiming to maintain a sustainable, privileged and close relationship with each, based on trust and a good knowledge of their expectations.
The client meetings and regular surveys we conduct:
Enable us to tune in to their needs and requirements
Guide our action plans
Focus our strategy for client retention, differentiation and service development.
Sustainable commitments
Groupama Immobilier carries out its quality policy through a consistent set of sustainable commitments involving all teams, which rally to serve our ambition as a responsible and efficient company.
Groupama Immobilier's quality policy, the foundation of our collaborative approach, is built on the three following pillars:
client focus
consistency
sustainable value-creation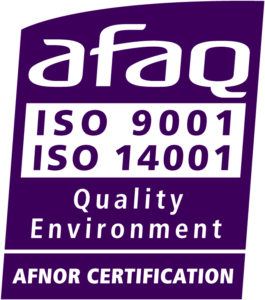 The ISO 9001 certification, continuously renewed by AFNOR since October 2004, demonstrates the efficiency of Groupama Immobilier's quality management system for its investment, management and real estate value-creation activities.
Download the Groupama Immobilier AFAQ Certificate