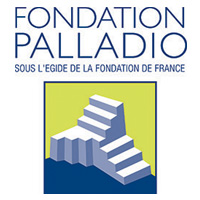 3 février 2017
A PHILANTHROPIC PARTNERSHIP WITH THE PALLADIO FOUNDATION
Groupama Immobilier, a major stakeholder in the construction of cities and the environment of everyday life, is backing the Palladio Foundation.
The outcome of an original initiative by real estate companies that now brings together all industries and professions involved in urban development, the Palladio Foundation was created in 2008, under the patronage of the Fondation de France, to serve the public interest and address the challenges of building the city of the 21st century. The foundation brings together elected representatives, researchers, investors and industry players to invent the city of the future. By sharing the views of decision-makers and experts, students and professionals, doctoral researchers and operational players, each of the foundation's actions contributes to the process of questioning, opening new perspectives and enriching each other.
In 2017, Groupama Immobilier is already involved in:
Palladio's "Pôle Avenir" ("Future Hub"): Eric Donnet will contribute to the sixth edition of the Forum of Real Estate Professions, taking part in the speed coaching activity.
The Palladio Institute: Eric Donnet will contribute to the development of the studies and discussions of the 2017 cycle, as a member of the Circle of Auditors. Anne Keusch will help organise the cycle, as an Associate Member of the Institute.
Back to News