A new strategy to maximise asset value
Groupama Immobilier's new real estate strategy focuses on the end-to-end supervision of projects to redevelop and restructure flagship sites under its management. Our internal teams specialized in major projects and asset management possess the key skills to handle large-scale office and retail projects, and team up with the best specialists available.
Efficient projects over time
Going beyond environmental requirements, we co-design and manage projects to integrate them in the long-term evolution of the existing neighbourhood and the budding urban areas they are located in. We always seek to build sites that will remain attractive and efficient over time, and not just for their first users.
Our project pipeline aims to design the most relevant product and anticipate environmental, technological and regulatory developments. The ensuing offering must meet the requirements of new occupants.
Masters of value generation
These renovated assets, built in attractive locations, rented to committed users for long periods, offer secure cash-flows and exceptional financial performance, in a general context of extremely low rates of return.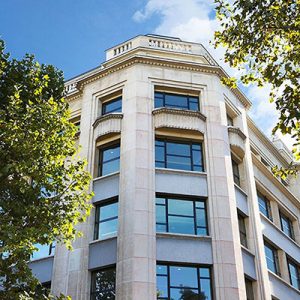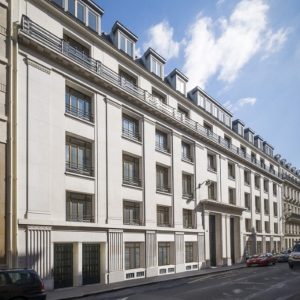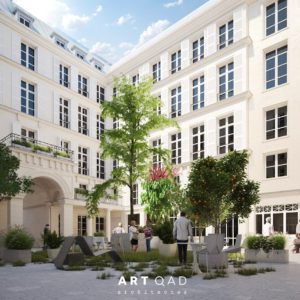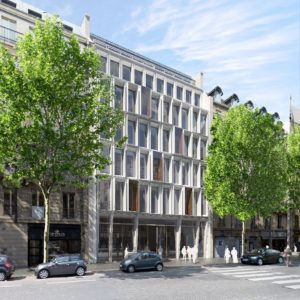 79 avenue des Champs-Elysées - Paris 8
"An entirely revisited object of our cultural heritage"
This 110,000-square foot Art Deco building of shops and offices, at an iconic location on the Avenue des Champs Élysées, is undergoing office renovation according to a project by architecture firm Valode et Pistre.
The building will offer open-plan offices ranging from 7,500 to 14,000 square feet, over six floors. The project highlights the building's historical character while adapting the property to contemporary work practices.
The width of the office areas makes space available for social interactions and informal meetings, while letting in plenty of natural light. The office design is highly flexible and adapts to a variety of furnishings. Occupants will also benefit from a green, landscaped terrace on the roof, with a 360° view of Paris.
The project targets the highest environmental certificates: BREEAM RFO and HQE Rénovation.
The 79 avenue des Champs-Elysées building will be delivered at the end of 2017. It will become the place to be in Paris.
Highlights :
A unique location on a strategic axis of Paris's "golden triangle"
Iconic architecture from the 30's
A spacious entrance hall with a staircase listed as a historical monument
Prime offices with a modern design
Future accessible terraces
Parking space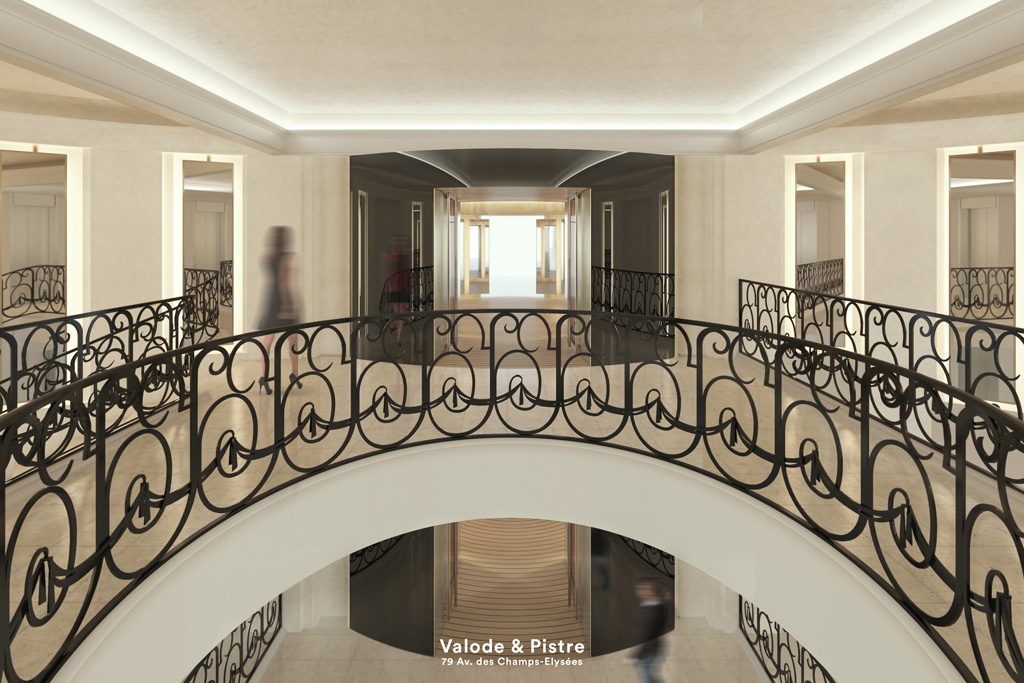 SoCo - 44/48 rue Saint-Lazare - Paris 9
"SoCo heralds a new way of working"
Located smack on Paris' largest transport hub, this Art Deco building offers 60,000 square feet of office space on seven floors.
Our ways of working have changed. We're on the move, hot-desking, co-working, always connected. We're in control of our time and in charge of our efficiency.
Designed by architects RDAI, SoCo is a frame of mind. It combines open spaces and more intimate surroundings. It fosters conversations, flexibility and movement.
Its ambition is to develop users' performance and to provide a strategic presence – where things happen and are decided.
SoCo meets the strictest environmental standards (targeted certificates: HQE "Excellent" and BREEAM RFO "Very Good").
The building will be ready for its occupants in October 2018.
More information on the dedicated website: www.soco-saint-lazare.fr
Highlights :
Next to downtown Paris' top transport hub
High-quality 1930's architecture
Completely redesigned base, open onto its surroundings
Prime offices with a contemporary design
New, accessible terraces.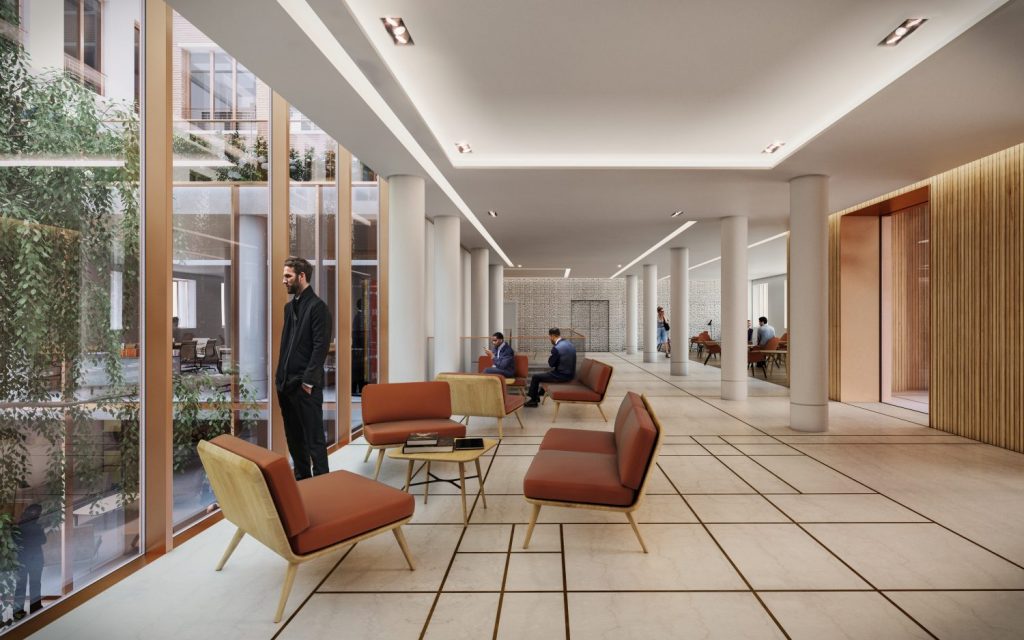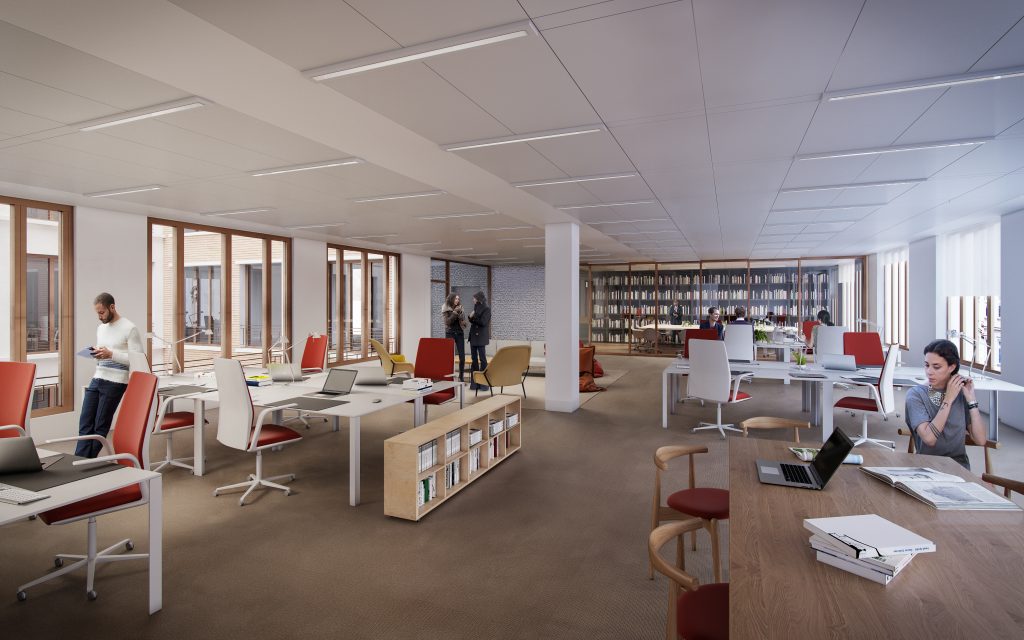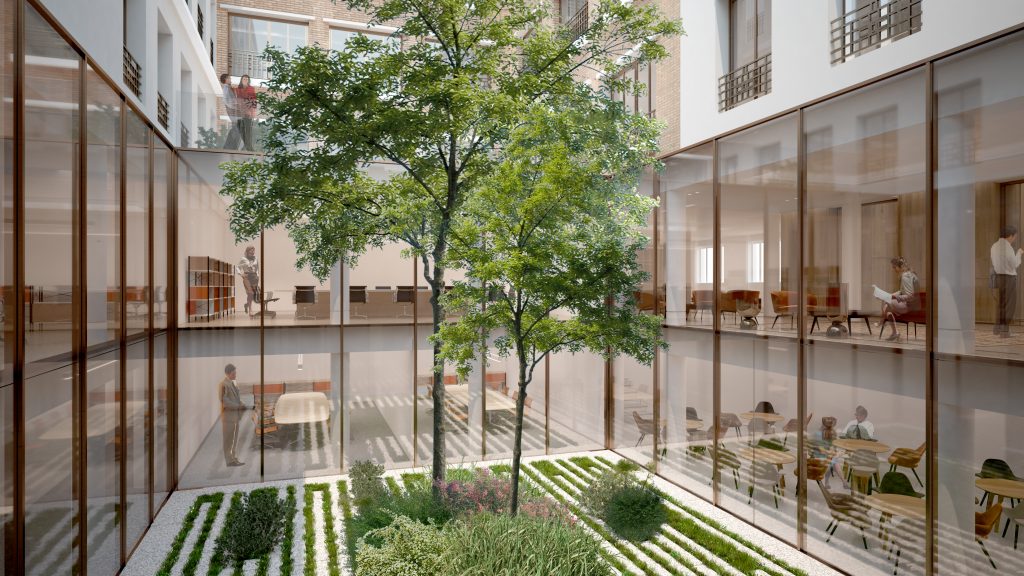 3 rue Rossini - Paris 9
"A splendid boutique-office enhanced by an ambitious refurbishment"
3 rue Rossini is located in the bustling antique dealers' neighbourhood around the Drouot auction house. This pre-Haussmann complex of more than 4,000 m² (43,000 sq. feet) is undergoing an ambitious transformation and restructuring programme, designed by architectural studio ArtQad.
The complex consists of a large and beautiful inner courtyard surrounded by two buildings. Standing five and three floors plus a mezzanine, they offer offices of variable sizes from 230 to over 430 m² (2,500 to 4,600+ sq. feet).
The architectural value of the site, with even facades, a porch, a gallery, mouldings, canopies… is enhanced by the improvement in comfort and rationality provided by the restructuring project. The site meets the requirements of contemporary working methods thanks to the diversity of internal layouts it allows, the complementarity between the buildings, the open connecting passages, the integration of services, etc.
The project's environmental ambition is rewarded by a BREEAM In Use certificate, level Very Good.
To be delivered in 2019, 3 rue Rossini is an emblematic project of the 9th arrondissement of Paris.
Highlights :
A central location, open onto a bustling urban environment with a diversified local economy: new technologies, banking, finance, consulting, etc.
A pre-Haussmann complex with distinctive architectural features
An ambitious restructuring project
Premium offices and a diversity of possible layouts
An entirely pedestrian inner courtyard of more than 300 m² (3,200 sq. feet)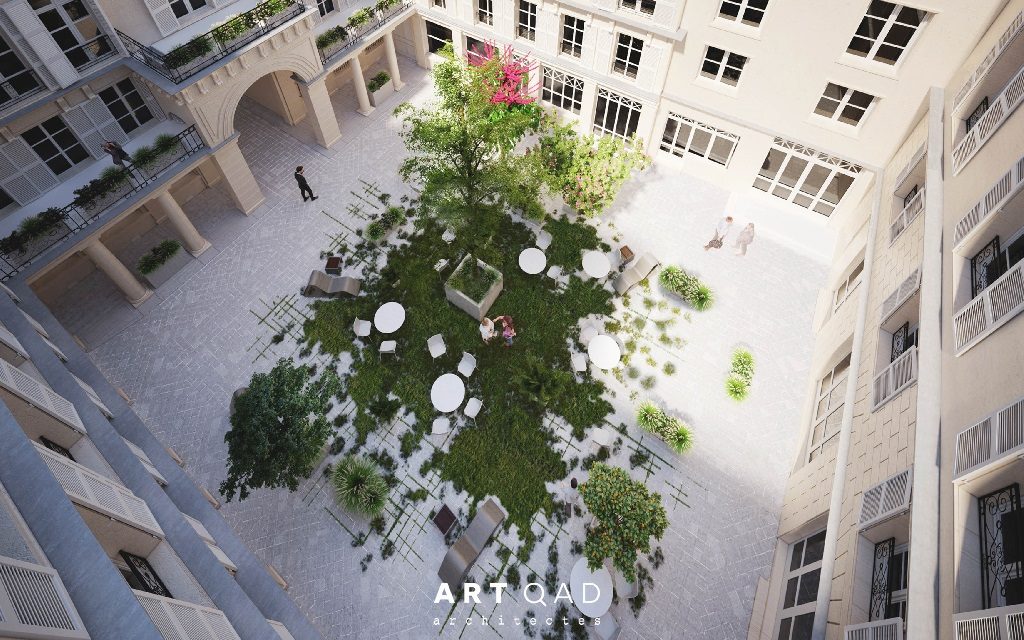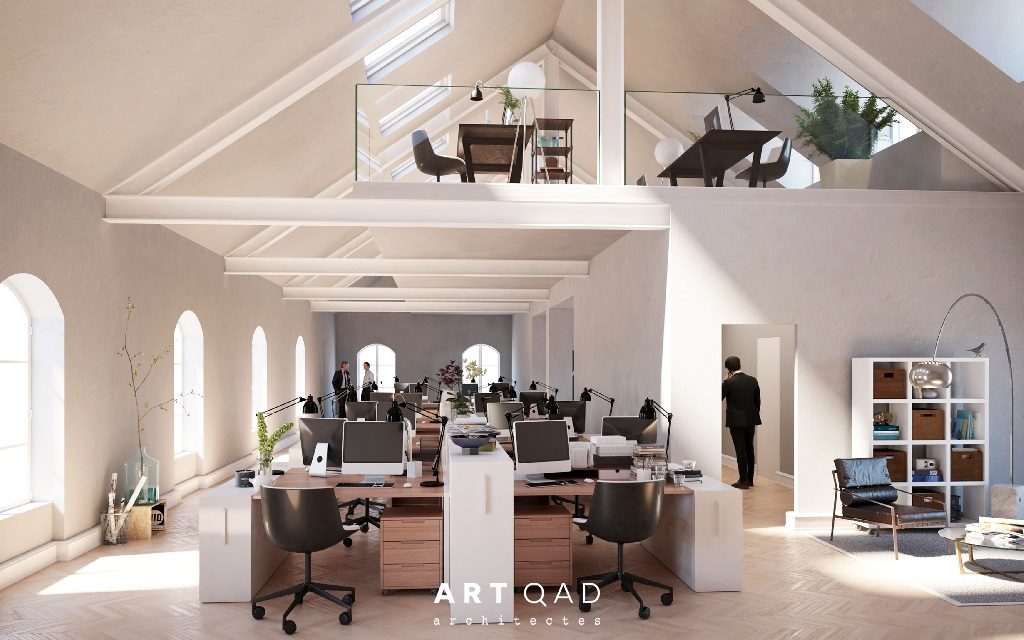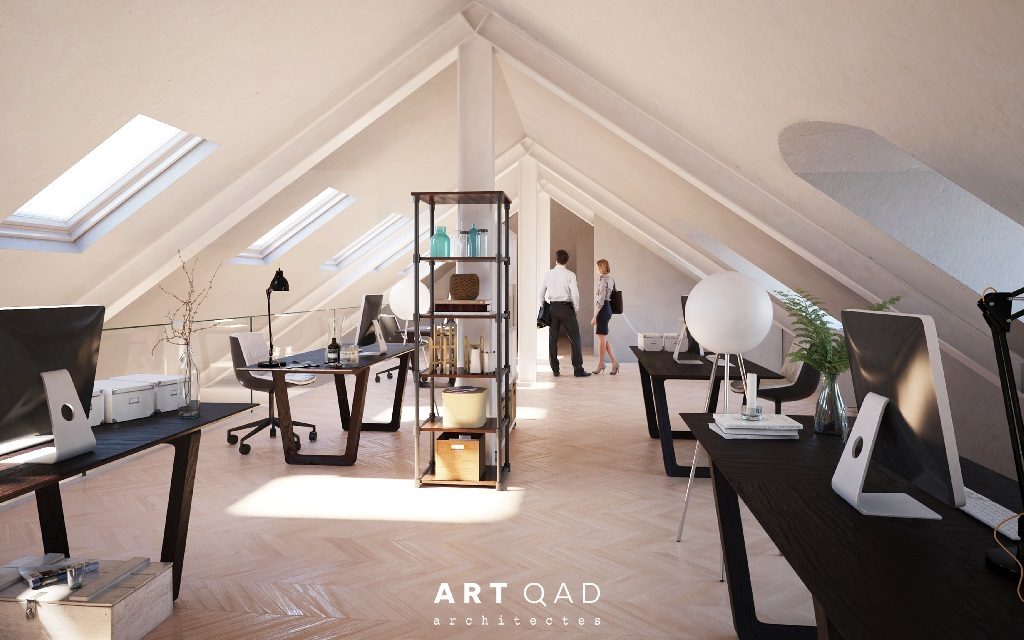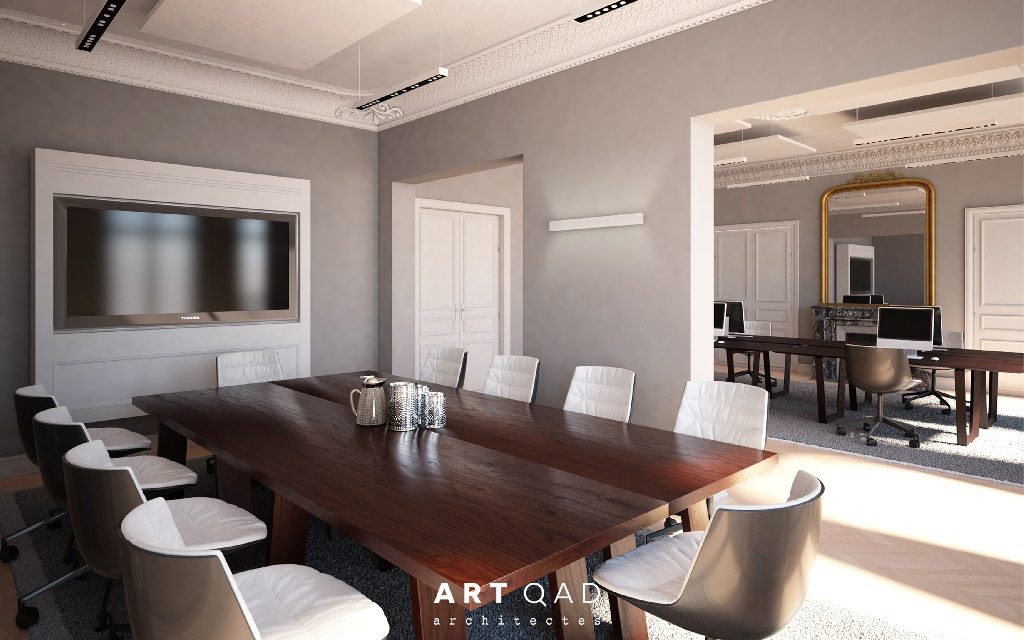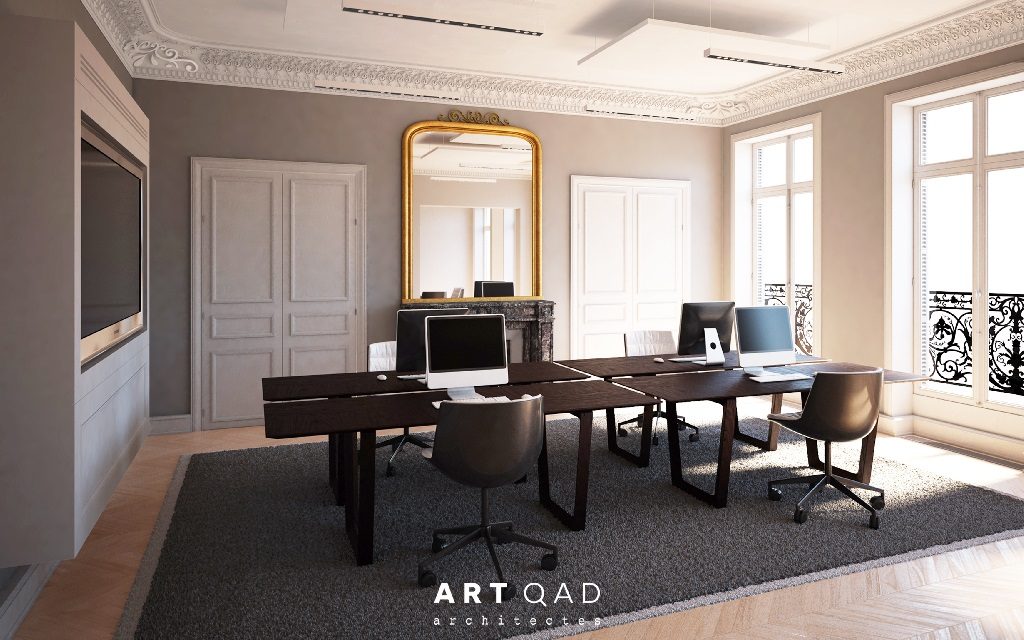 Eureka - 21 boulevard Malesherbes - Paris 8
"An ambitious restructuring project within a haven of greenery"
21 boulevard Malesherbes was occupied until July 2017 by Groupama Immobilier and other Groupama Group subsidiaries. With the preparatory work completed, Bouygues Ile-de-France Rénovation Privée was appointed to carry out this complete restructuring project designed by architects DTACC.
When it is delivered at the end of 2019, the building will be emblematic for its bold architecture, new facades and the creation of 1,400m² (15,000 sq. feet) of accessible terraces and balconies overlooking a secluded garden inside the block. The building will offer 6,545 m² (70,000 sq. feet) of prime office space in the heart of Paris's downtown business district (quartier central des affaires or QCA).
True to its commitment to environmental responsibility, Groupama Immobilier is aiming for a threefold certification: HQE sustainable building level Excellent, Breeam Very Good, and Well.
Find an article about the Eureka project in the AA Projects collection – L'Architecture d'Aujourd'hui – which aims at highlighting DTACC's unique architectural achievements and approaches.
Highlights :
A strategic location at the heart of the QCA
A new façade that gives the building a distinctive character
Rational, efficient office spaces designed with high-end fixtures and furnishings
1,400m² (15,000 sq. feet) of accessible balconies and terraces